With the support of Brunei Shell Petroleum (BSP), Wetlands International Brunei (WI) and the Institute for Biodiversity and Environmental Research (IBER) are currently collaborating on several projects highlighting the importance of Brunei's peatlands to our ecosystem. As a result, various collaborative activities have been planned for the year 2020, particularly in conjunction with the celebration of the Super Year for Nature and Biodiversity (according to United Nations Environmental Programmes). Whilst some activities have successfully taken place, others have had to be postponed due to the COVID-19 outbreak in the country.
Dipterocarp Seedlings/Saplings Donation
UBD Botanical Research Centre has received 4 of Dipterocarp seedlings/saplings from Wetlands International (WI) on 8th February 2020. They are:
Dipterocarpus borneensis (2 'Keruing Sindor'),
Shorea albida (1 'Alan Batu')
Shorea pachyphylla (1 'Meranti Kerukup').
Additional donations also included Barringtonia racemosa ('Putat Sungai'), Heritiera sp. ('Dungun'), Terminalia catappa (Telisai) and Intsia bijuga ('Ipil') seedlings/saplings. Furthermore, WI has placed nursery equipment such as seed beds, multi-level plant shelves and propagation tables to be shared with UBD BRC. WI and UBD BRC shares the same vision in collecting more endangered tree species in the form of seeds and seedlings to further preserve these trees through ex-situ conservation, as well as propagation and reforestation projects. Such collaboration has allowed both teams to conduct more nursery work, care for the acquired seedlings from their monthly monitoring trips, as well as having a space for any nursery set-up training opportunities.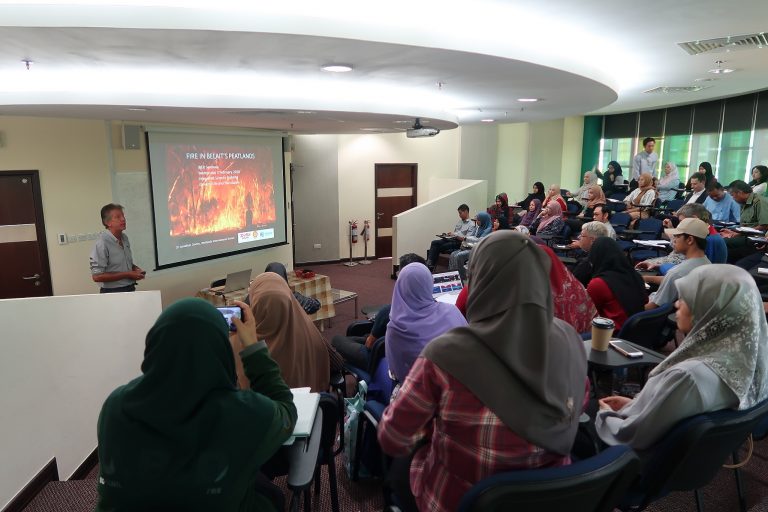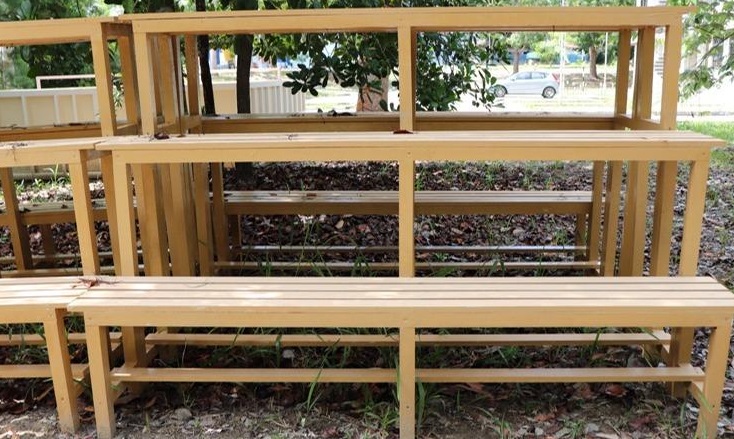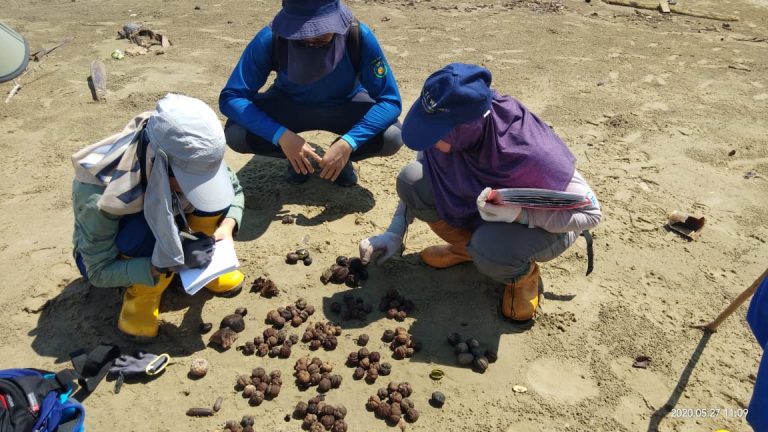 Text by: Roshanizah Rosli, Hazlina Zaini (IBER), Wetlands International Brunei
Photos by: IBER, UBD BRC