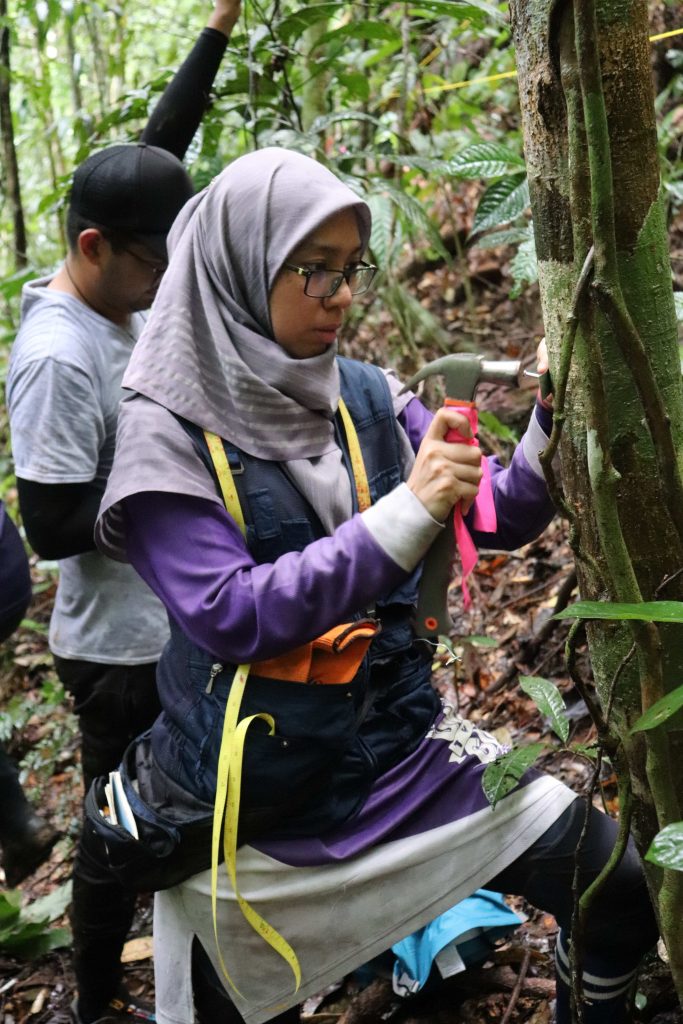 1. How long have you worked as a Research Assistant? Any volunteering? What is your official employment now? How has COVID-19 affect you?
"I started off as a field and laboratory assistant for Dr Rahayu before becoming her research assistant in 2015. COVID-19 have restricted a few of my collaborators from entering Brunei.. Other than that, my fieldwork went on as usual."
2. What is your area of research?
"Forest ecology."
3. Why are you interested in this field?
"I think it was during a fieldwork to Pulau Bedukang, helping out Dr Rahayu's student for their projects on forest ecology. I feel calm in the forest. I find working in the forest has holistically strengthened my faith and body."
4. Do you do it for the money?
"It is an ideal job for me. I continue to gain knowledge, develop new interests and build rapport with academics that I worked with."
5. Message for the younger generation?
"To those interested in nature, have passion and take care of the forest, go out, explore and be amazed by nature. If it interests you, work as a field assistant as you never know what opportunity will come to you through this experience."
6. How has this benefit you?
"I have gain self-confidence, leadership and skills in administrative management."