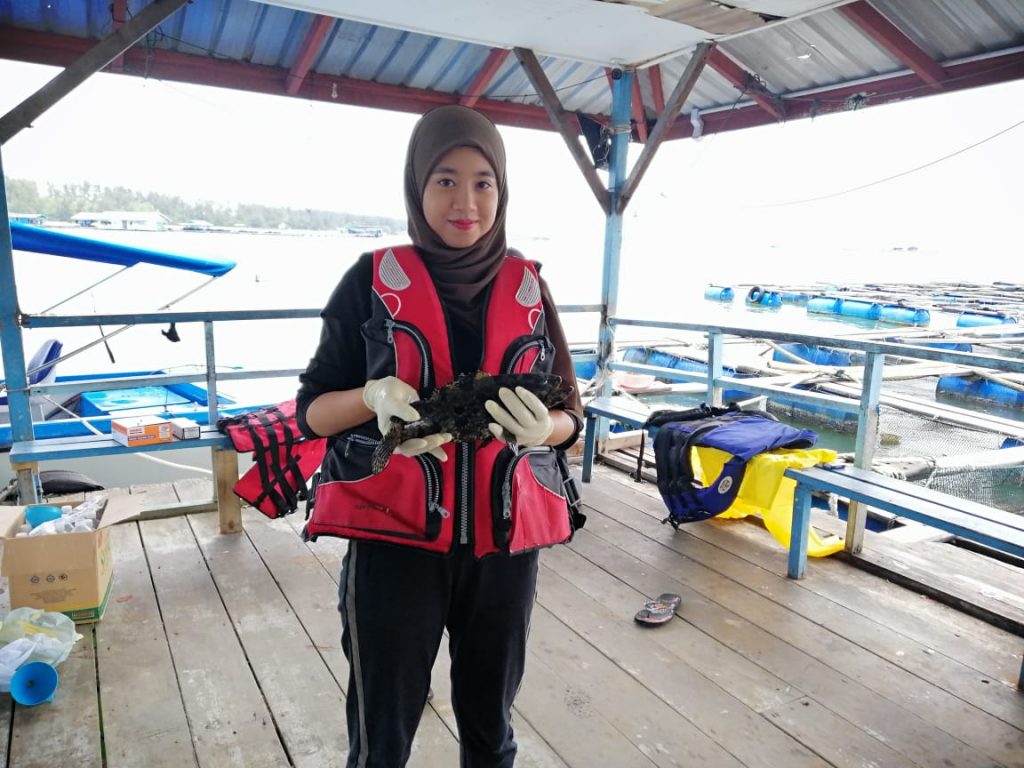 1. How long have you worked as a Research Assistant? Any volunteering? What is your official employment now? How has COVID-19 affect you?
"I am now currently pursuing my Master's degree in UBD, researching marine leeches and their prevalence on Brunei Shores. At the same time, I am working as a research assistant for Dr Hussein Taha and Prof. Takaomi Arai. I helped to mentor a number of undergraduate final year project students in genetics laboratory techniques. I'm doing fine during COVID as my work is lab-based mostly."
2. Why are you interested in this field?
"I developed an interest in marine biology and biotechnology following my internship program at Universiti Malaysia Sabah and Brunei's Department of Fisheries. My research on marine leeches is actually an extension of my undergraduate project."
3. Do you do it for the money?
"Honestly, yes."
4. Any related involvements outside employer UBD? NGOs?
"Currently no, since I have only been working as a research assistant since 2019."
5. Message for the younger generation?
"My message for the younger generation is that if you love research, pursue it, invest in it."
6. How has this benefit you?
"Time management wise, a lot."