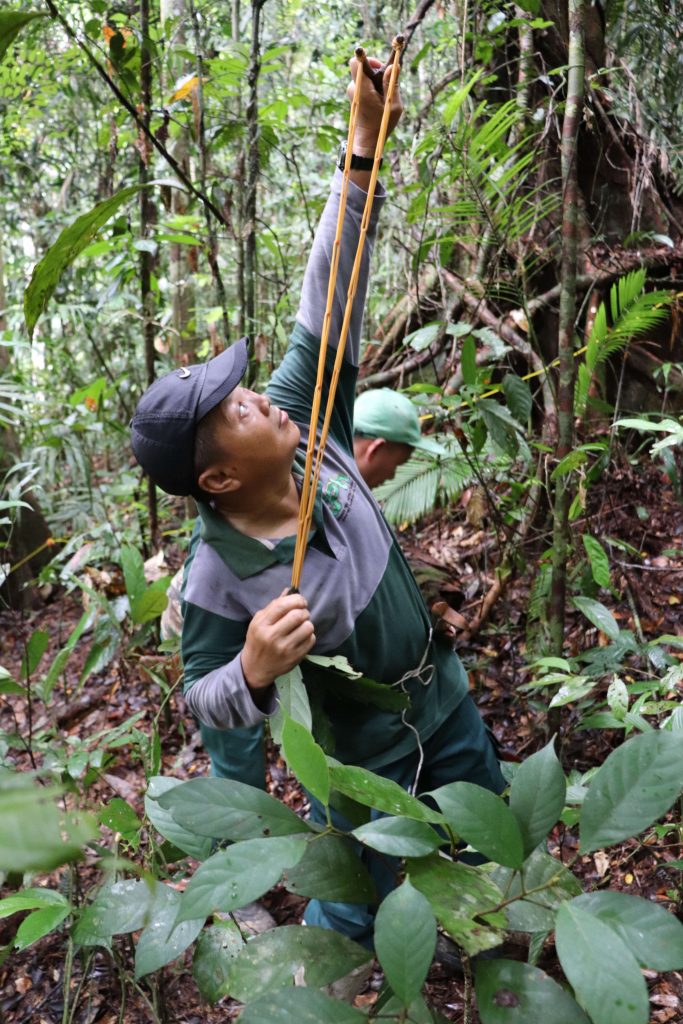 1. What was your last employment?
"I started working in the Forestry Department since 1985.  I have been a Senior Officer, stationed at the Brunei National Herbarium from 1989 onwards. But I had retired since 31st November 2018."
2. Any affiliation with IBER/ UBD?
"I was involved with UBD under several projects with FOS researchers – Dr Rahayu, Dr Kushan, Dr Kamariah, Dr Ferry – on identification of plants & several plot works."
3. What is your area of training?
"I went through training learning about Dipterocarp woods which is an important timber tree that has been threatened by deforestation. Other than that, my skills are all accumulated from field trips as well as working in the herbarium."
4. Why are you interested/involved in this field?
"My interest in this field started since young in my village. Since working in the forestry department, my passion developed from there."
5. Do you have any involvements outside your employer?
"I have trained and worked with Kew gardens on publishing the Brunei Checklist Book. I have also trained at the Singapore Botanic Gardens. I trained under Dr Wong Khoon Meng who was from the National Parks Board, Singapore. I worked with Dr Idris on orchids and published a book about them in 2018."
6. Do you have a species named after you?
"Yes, I do also have a species named after me – Melastoma arifinii."
7. What are you involved in currently after retiring?
"At the moment, I am involved with village activities at my home. I am working with the youths from nearby schools during holidays. From time to time, I hold the title of Acting Head Village whenever needed."
8. Any message for the younger generation?
"My message for the youths who are into plants, is to continue to learn about plants. Because there are not a lot of experts in Brunei. Learn from the experts from BRUN. "