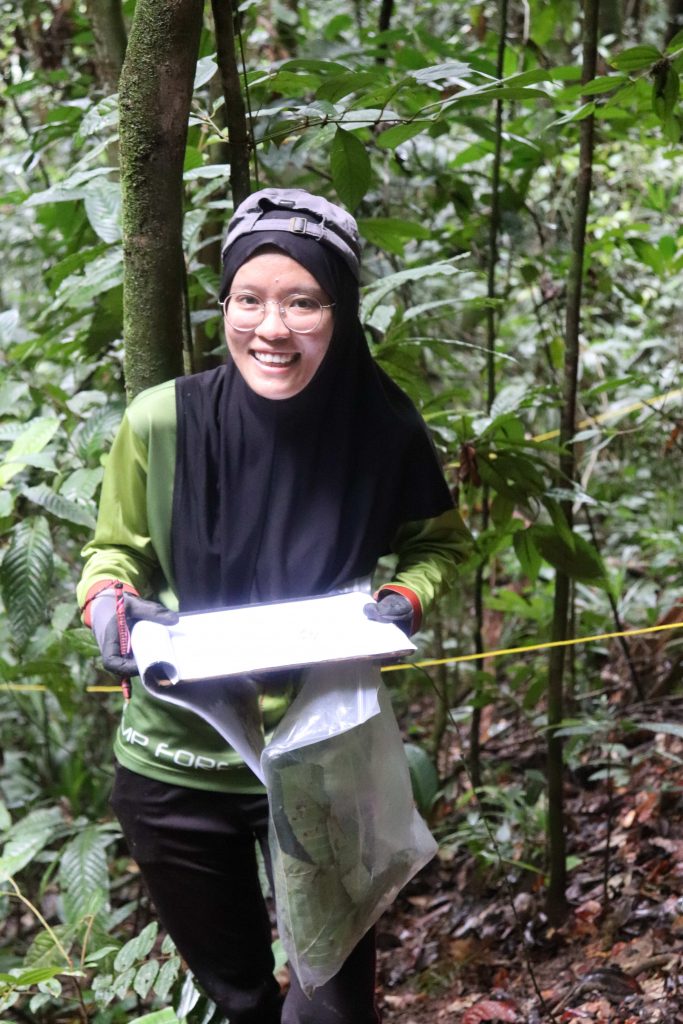 1. How long have you worked as a Research Assistant? Any volunteering? What is your official employment now? How has COVID-19 affect you?
"I have been working with Dr Rahayu since 2018 as a research assistant. In my free time, I mentor students with their final year projects. COVID-19 has not affected my life or my job as far as social distancing goes."
2. What is your area of research?
"My area of research is on rehabilitation of forests. I did my research project in the Lumut area with planting of native trees along the pipeline. I have done re-census of my trees since I graduated 5 years ago and it is still on-going as part of a wider research purpose."
3. Why are you interested in this field?
"I was motivated to pursue this path by the persistent threats of forest fire and Acacia invasion in the country."
4. Do you do it for the money?
"Money is one of the motivations."
5. Any related involvements outside employer UBD? NGOs?
"Other than my post in UBD, I am working with Wetlands International (WI) since 2017. WI is a global non-profit organization dedicated to the conservation and restoration of wetlands."
6. Message for the younger generation?
"Don't let others tell you that you can't do it."
7. How has this benefit you?
"Time management wise I am getting the hang of it."